Mission Statement
We will anticipate and exceed the expectations of every guest…EVERY TIME!
Our Vision
Our Guests and Members will be warmly welcomed and enjoy the vacation of their lives, a golf, tennis and dining experience with the cleanest and best maintained facilities and public areas and the most responsive and sincere, friendly service they have ever experienced.
Benefits
Medical, Dental, and Vision Insurance
Company-Paid Life Insurance
Retirement Plan with Generous Company Match
Paid Time Off
6 Paid Holidays Per Year
100% Bridge Toll Coverage
Company-Paid Employee Assistance Program
Service Awards
Employee Referral Bonuses
Supplemental/Voluntary plans for Life, Accident, Critical Illness & Hospital
Short & Long Term Disability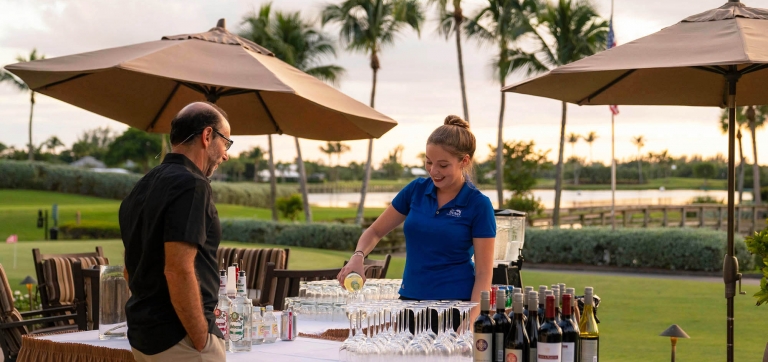 About Us
We offer a close-knit family culture where our associate are expected to treat one another with respect and are welcome to contribute, collaborate and innovate. We encourage and support employee growth and development, and recognize and reward a job well done.
Our Guest Service Basics
Acknowledge our guests first.
Use our guest's name.
Use non-standard phrases. For example, say, "I' ll be happy to" and "my pleasure".
Walk the guest. Do not point.
Make the people that are a part of our job more important than our tasks.
Our Guest Service Goals
We smile and create a positive work environment.
We own, resolve and follow up on each guest issue.
We practice teamwork and lateral service.
We are committed to uncompromising levels of cleanliness.
We create a safe workplace that protects the assets and privacy of our guests, employees and company.
We reduce our impact on the environment.