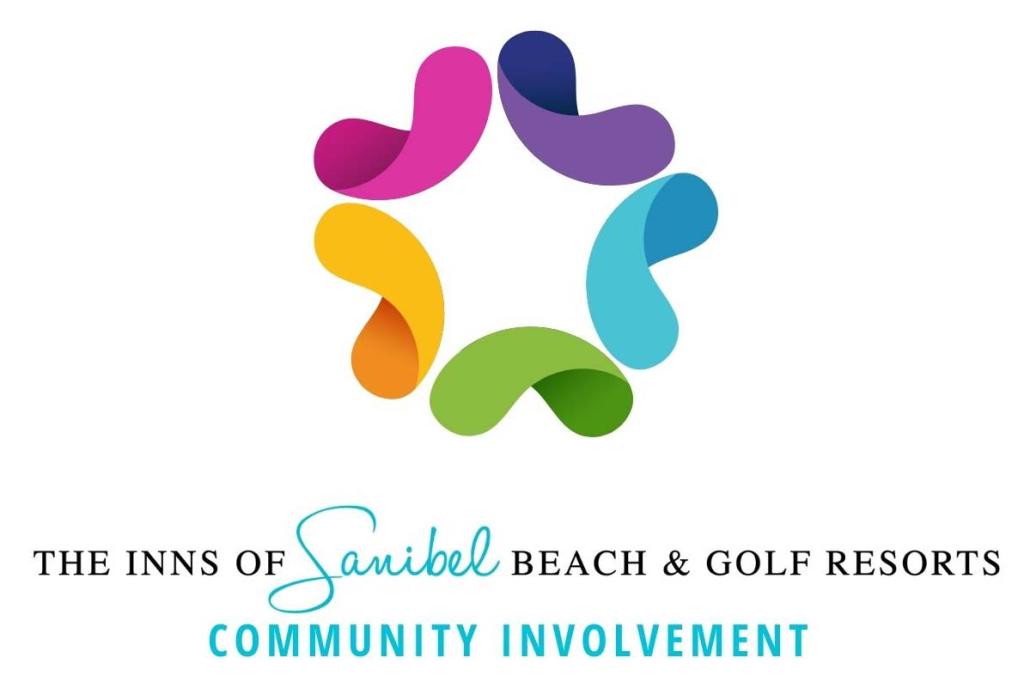 The Inns of Sanibel ownership and team members are proud to partner closely with Sanibel's Clinic for the Rehabilitation of Wildlife (C.R.O.W.) in local events such as Taste of the Islands and via ongoing donations to the Clinic. Additionally, The Inns regularly donate to Play for P.I.N.K., Pete's Tab and other local and national non-profit organizations.
C.R.O.W. is a teaching hospital and visitor education center dedicated to saving wildlife through state-of-the-art veterinary care, research, education and conservation medicine.

Each year, CROW cares for more than 5,000 wildlife patients including more than 200 species of sick, injured and orphaned wildlife in its veterinary hospital, which is one of the nation's leading rehabilitation facilities for native and migratory wildlife.

Play for P.I.N.K. helps 30,000 people a year turn their passion for play into lifesaving advances in breast cancer research.
Sanibel – Captiva Conservation Foundation's mission is to protect and care for Southwest Florida's coastal ecosystems through our focus on Water Quality Research, Policy and Advocacy, Sea Turtles and Shorebirds, Native Landscaping, Habitat and Wildlife Management, and Environmental Education.

Pace Center for Girls has transformed the lives of girls and young women for more than thirty-five years. Founded in 1985, Florida, Pace has successfully grown to annually serve more than 3,000 girls in 22 locations in Florida and Georgia.

Dedicated to changing the lives of girls through the development of critical life, health, and academic skills, Pace has changed the life trajectory of more than 40,000 girls and is recognized as one of the nation's leading advocates for girls in need.
For Pete's Sake Cancer Respite Foundation enables cancer patients and their loved ones to strengthen, deepen and unify their relationships by creating unforgettable and lasting respite experiences.

Working with oncology patients at cancer centers, Pete's Sake provides transformative experiences to cancer patients (ages 24-55), their caregivers, and their children. They offer families emotional support throughout their journey with cancer and helps them recognize it is love, not their cancer that defines them.

Best Buddies International is dedicated to establishing a global volunteer movement that creates opportunities for one-to-one friendships, integrated employment, leadership development, and inclusive living for people with intellectual and developmental disabilities (IDD).

The IDD community that Best Buddies serves includes, but is not limited to, people with Down syndrome, autism, Fragile X, Williams syndrome, cerebral palsy, traumatic brain injury and other undiagnosed disabilities.
Big Brothers Big Sisters of the Sun Coast provides one-to-one mentoring relationships to children ages 6-18 years old throughout the Gulf Coast of Florida.

The organization provides children facing adversity, often those of single or low-income households or families with strong and enduring, professionally supported one-to-one mentoring relationships that change their lives for the better, forever.

Testimonials
"Song of the Sea is my precious sanctuary island ONLY choice since 2001 when your Chamber of Commerce matched me with Song! I THANK ALL OF YOU as you navigate with such fortitude, each step in the rebuilding. Viewing occasional videos of post Ian updates clearly demonstrates how you are EXTRAORDINARY STEWARDS of Song and Sanibel Island. We (your loyal guests) support, cheer for you, and enthusiastically anticipate/appreciate when you can welcome us back!!"
"Thanks for the updates! We've stayed many many times at Seaside Inn, and can't wait to see what you have planned for that property."
"I wanted to share how much my family of 4 enjoyed the Seaside Inn. We loved the quaint, quiet, active, and simple cottage style resort you had. Our daughter has food allergies so having a stocked kitchen is a must for us. We also loved having the grilling option available here. We hope to see it return to its simplicity. The beauty is in the beaches and island and being available to have the activities such as biking, kayaking, and paddle boarding. We have loved every time we have come here and are hoping to return when rebuilt."
"We have such fond memories of lovely Sanibel. We stayed at Sanibel Inn 29 June to 3 July this year and the staff and our room was perfect. We visited from Ireland and have been traveling to Sanibel occasionally since the early 80s Our daughter learned to swim at the Sanibel Inn during one of our visits there when she was 4 or 5. I love that it hasn't changed that much over time. We hope to be back there again in the not to distant future. All the best. "
"My husband and I are so devastated by what Sanibel, Captiva, Fort Myers and the rest of the wonderful cities have endured. The Lighthouse shows the strength of this island by still standing despite one leg missing. We look forward to being at the Sanibel Inn again. Please keep us posted. You all have our prayers and support. "
"Our hearts go out to all of you and prayers that you will soon be able to restore your resort to its beautiful status. We were guests in April of 2022 and can't stop talking about how wonderful our experience was, for the entire family! Our hope is that everything will be restored and you can continue to provide an exceptional and memorable experience for families like ours. Take care, God speed, and many thoughts and prayers are with you at this time."
"For more than 20 years I have been vacationing in Paradise - Sanibel Island. For my grandchildren (now adults) it is one of most memorable things in their lives. Sunset Beach and Song of the Sea are our home, and for sure will be in the future. Best of luck and waiting for your rebuilt. Please, keep the charming and historical traditions of the sites."
"I was so sorry to hear of the devastation left by Hurricane Ian. It is good to hear that Sanibel is being rebuilt. Sanibel Island is such a special place to me. It is a place that I spent time with my parents before they passed on many occasions. They just loved it there. As well as the island being so beautiful the staff at the Sanibel Inn were always fantastic and it made our stay even more enjoyable. I wanted to wish you and your employees all the best in rebuilding your properties. I hope to return to Sanibel Island in 2024 and look forward to staying at the Sanibel Inn again "
"My husband and I have been praying for your island residents and staff to heal soon from the devastation all of you have endured. We are looking forward to celebrate our 54th anniversary at Sanibel Inn next December as we have done in years past. Our regards and the best to you and your staff. "
"Wow! What you have been thru! We really appreciate you staying in touch with us. We were headed your way this winter. We will look forward to being there next winter. We have so many happy memories and family stories from our times at Song of the Sea! We are sending you all best wishes for a happy, healthy, peaceful holiday season. "