Discover the natural splendor of Sanibel Island when you experience our daily guided nature tours and activities.
NATURE TOUR / ACTIVITY SCHEDULE
DUE TO HURRICANE IAN, WE ARE TEMPORARILY CLOSED UNTIL FURTHER NOTICE.
Naturalist – Guided Beach Walk
Did you realize that there is more to our Sanibel seashores than miles of beaches, sparkling waters and expansive skies? The complex ecosystem along our coastline teems with life throughout the year. Sometimes you can just sit back and observe (and we encourage you to do that!), but sometimes you need to know just where to look for our island's secrets to reveal themselves to you. As our guest, you have the opportunity to see the shoreline through the eyes of a Florida Master Naturalist. You'll explore diverse habitats, learn about our coastal critters and birds, and, of course, identify some of our world-famous shells! The walk leaves from the Sanibel Inn's Beach Hut and lasts approximately one hour.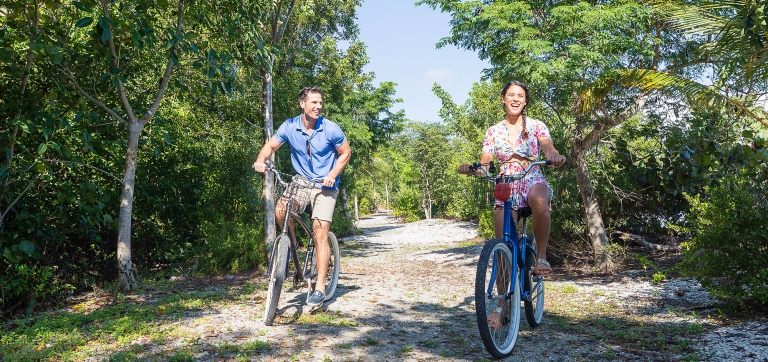 Naturalist – Guided Bike Tour
Our Florida Master Naturalists will guide you through an adventure in one of Sanibel's beautiful nature preserves. This off-roading preserve is a wetland habitat for many birds and often alligators and bald eagles! You'll learn about local wildlife and various plants in this habitat. Please wear footwear that can get dirty/wet, as during the rainy season paths may be flooded. Also, bring plenty of water and wear sunscreen, this tour is for adults only (age 18+). Helmets and binoculars will be provided. Meet at the Sanibel Inn front desk at 9:00 a.m. on scheduled tour days. This round-trip ride lasts approximately 1.5 hours.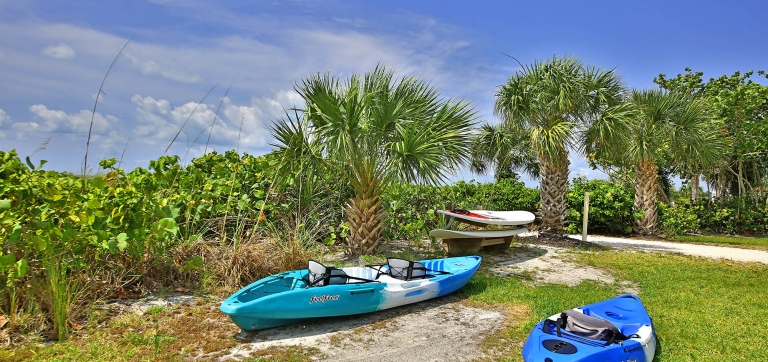 Bowman's Beach Kayak Tour*(Temporarily On-Hold)
We will travel through a saltwater pass, lined with red and black mangroves. Mullet are often observed jumping to clear their gills, and there are plenty of birds to enjoy along the way. Ospreys are abundant, as our Great Blue Herons, Little Blue Herons, Snowy Egrets and Great Egrets, Bald Eagles are also fairly common as we pass by one of their nests. We paddle to a secluded beach where we disembark from the kayaks to enjoy the tranquility and beach treasures. Link up at Beach Hut at 9:00am on Monday and Friday and convoy to Bowmans Beach. Parking is $15. *Guests must arrange their own transportation via taxi or rented car to and from Bowman's Beach. 
Meet your Guide
Maggie Ciufo
Naturalist Interpretive Guide – Sanibel Inn
Certified Coastal Florida Master Naturalist
NAI Certified Interpretive Guide
ACA Certified Kayak Instructor
NOTE: Due to Hurricane Ian, the hotels are temporarily closed.