Discover everything Sanibel Island has to offer, when you experience any of our complimentary Daily Guided Tours.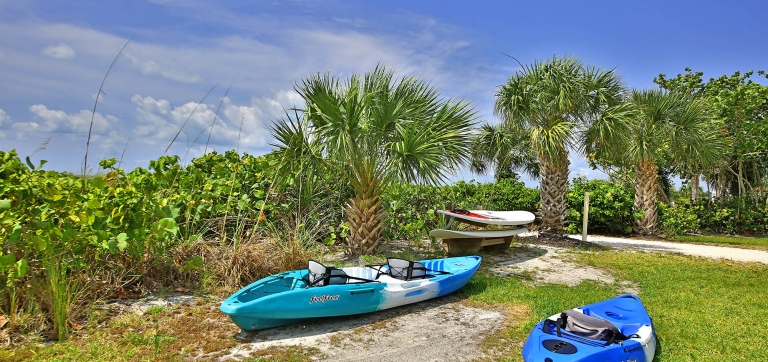 Guided Kayak Tour
Travel through a saltwater pass, lined on either side with red and black mangroves. This paddle is all about experiencing nature. Mullet are often seen jumping to clear their gills. Osprey are abundant as are our Great Blue Herons, Snowy Egrets and Bald Eagles. Tours are approximately three hours once we arrive at Kayal Launch site.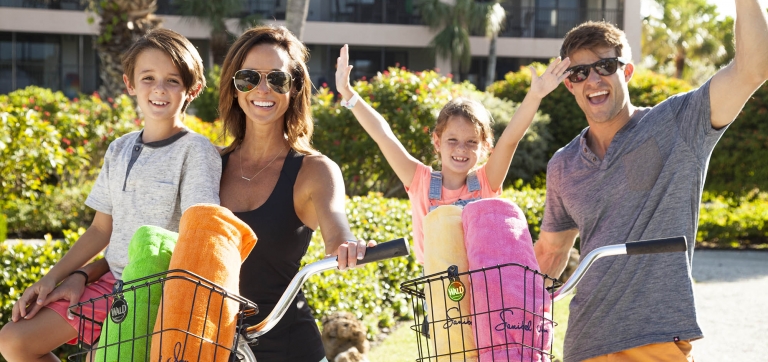 Eco Bike Tour
Be a Sanibel insider as we guide you off the beaten path and through a hidden gem of green canopies, scenic wetlands, open grasslands, and elevated boardwalks. Teeming with birds and other wildlife, including otters, iguanas and even, occasionally, an alligator (though we keep our distance!), this tour is popular with nature enthusiasts of all kinds. Our Eco Bike Tour lasts approximately 2 1/2 hours and covers about 6 miles.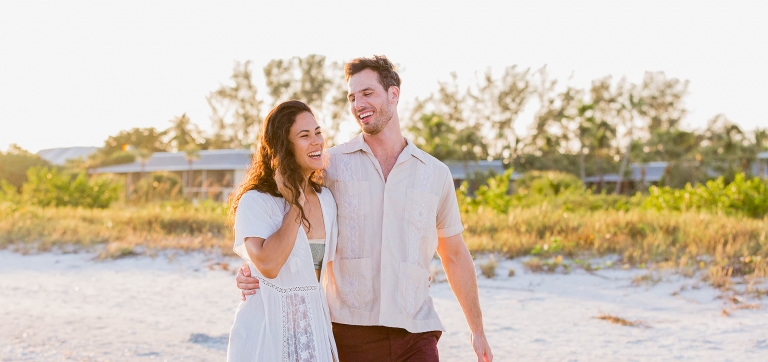 Naturalist – Guided Beach Walk
Did you realize that there is more to our Sanibel seashores than miles of beaches, sparkling waters and expansive skies? The complex ecosystem along our coastline teems with life throughout the year. Sometimes you can just sit back and observe (and we encourage you to do that!), but sometimes you need to know just where to look for our island's secrets to reveal themselves to you. As our guest, you have the opportunity to see the shoreline through the eyes of a Florida Master Naturalist. You'll explore diverse habitats, learn about our coastal critters and birds, and, of course, identify some of our world-famous shells! The walk leaves from the Sanibel Inn's Beach Hut and lasts approximately one hour.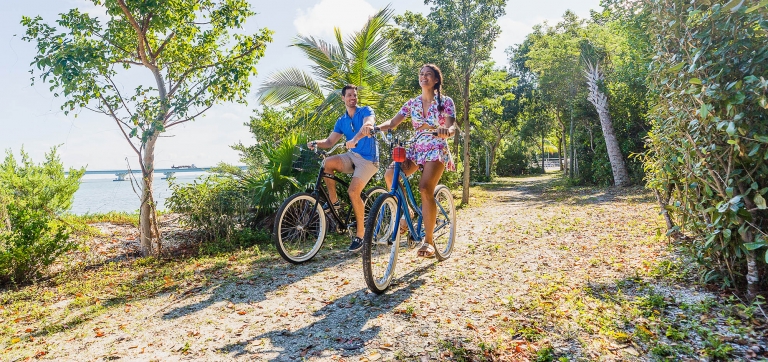 Historic Bike Tour (Seasonal / Mid – October through April)
As little and remote as our charming island might seem, it has experienced its own unique blend of boom and bust and boom again over the years. Native Americans, pirates, explorers, traders, military men, settlers, survivors, the illustrious and the not-so-illustrious are all part of our story. With dedicated stops at the Sanibel Lighthouse and the Sanibel Historical Museum and Village, you'll hear our tale and have a chance to poke around on your own. This leisurely paced tour lasts approximately 3 1/2 hours and covers about 9 miles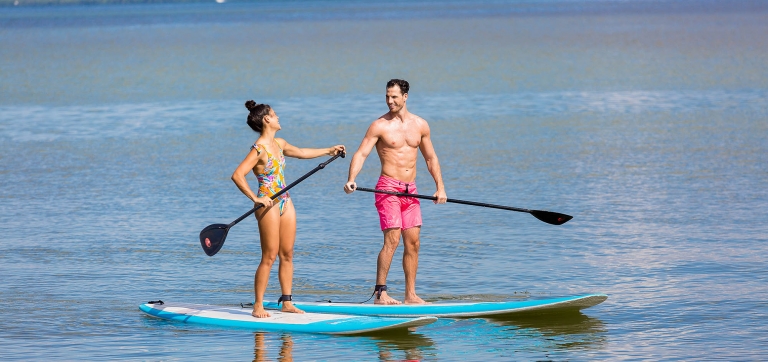 Bowman's Beach Paddle
With its aura of being undiscovered territory, Bowman's Beach is renowned as a world-class shelling and birding destination. Immerse yourself in the serenity of both sea and sand as we paddle the Sanibel shore and through a two-mile canal to a private beach. Our Bowman's Beach Paddle lasts approximately 3 1/2 hours.
Schedule:
Sunday:
9am- Naturalist Guided Beach Walk
Monday:
9am- Bowman's Beach Kayak Paddle
Tuesday:
9am- Nature Bike Tour
Wednesday:
9am- Naturalist Guided Beach Walk
Thursday:
9am- Historic Bike Tour
Friday:
9am- Bowman's Kayak Beach Paddle
Saturday:
9am- Nature Bike Tour
NOTE: Nature tours have limited availability and require advanced reservations. For more information or to inquire about availability, contact [email protected] or [email protected] 
Meet your Guides
Chris Thorn
Recreation Supervisor – Sanibel Inn
Certified Kayak Instructor – American Canoe Association
Florida Master Naturalist – University of Florida
Maggie Ciufo
Recreation Coordinator – Sanibel Inn
Certified Kayak Instructor – American Canoe Association
Florida Master Naturalist

Testimonials
"Not long but still very challenging. Want to come back now that I have a little local knowledge of the course. Greens could have been a hair faster but still rolled nicely. "
"My family and I were searching for a hotel in Sanibel in order to have an escape from the stress of the pandemic. Christina at The Inns of Sanibel was EXTREMELY caring, considerate, informed and took the time to answer all of my questions. They went above and beyond to provided a personalized experience for our stay when all other hotels treated us as just another tourist. Christina is the reason that we will be coming back to the Seaside Inn in the future!"
"We stayed at the Song of the Sea 5 nights and we loved it. Great location with direct access to the beach. Nice breakfast. Nice rooms. And finally very friendly and service minded staff Strongly recommend this place ! And Sanibel island is just great..."
"If u r looking for a place to party and drink fancy drinks with umbrellas, this is not it. Not a spring break type place. If u r looking for peace and beauty and quiet... this is it. We absolutely loved our stay. No hot breakfast but u do get a basket with cereal/milk and a few things."
"We stayed there 5 nights and had a wonderful time. our cottage was very clean and fully furnished. The staff was always willing to please and the location was the best. We would definitely stay there again."
"I took a chance and booked two nights at this property mainly because there are no Marriotts on the island. I couldn't have asked for more. The room was large, bed comfortable with a nice bath and a screened in balcony. It had the feel of a large resort in a compact size. I loved the Tiki bar."